Nurses are always at the front lines of health care. No matter the career path you take in nursing, chances are that you will be prominent in the treatment of patients. From nursing assistants to nurse practitioners, the role of nursing in health care is expanding. If you are a nurse, you need to be on top of the latest developments in the world of health care.
The good news is that the Internet provides access to some great resources. Whether you are looking for news about the latest treatment, or looking for nursing salary information, you can stay one step ahead with the help of a good news website. If you want to know what's happening in the world of nursing, and in the world of health care in general, here are 20 great sites to visit:
Web Sites Devoted to Nursing News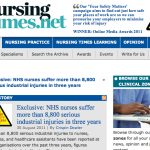 These are web sites that cater especially to nurses and nursing. News about policies, practices and technological advancements can be found on these web sites. You will get the latest news related to all things nursing industry.
Web Sites Offering General Medical News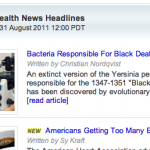 Sometimes, it can help to be up to date on more general medical news. Many nurses aid in the diagnosis and treatment of patients, and the latest medical knowledge and breakthroughs can be helpful — even when not presented exclusively in the context of nursing.
Nursing Communities and Oganizations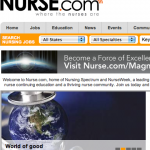 The web sites of online nursing communities and professional organizations can be great resources for news and information. You can get the latest career trends news, as well as discuss your opinions of the latest nursing and health care policies and headlines. Get involved and stay informed.